Google Shopping – An effective and efficient approach for selling 
Whether you're an e-commerce entrepreneur or an international corporation, in order to advertise on Google, you'll need to work with the Google Merchant Center.
We all know, Google Merchant Center, is an online dashboard where online businesses manage their appearance across all Google e-commerce products and make changes to their online listings through TXT or XML files derived from Excel spreadsheets, which requires considerable time and effort. 
Save your time and effort with Seurata Google Shopping Feed plugin
To save your time and effort, Seuratapps has come up with a productive and comprehensive solution for an elevated experience. Sounds interesting? Now your Google shopping feed gets all the way better through Seurata's interface. It has a robust product adding, removing, filtering and updating process that's very simple to use and maintain.
This extension for nopCommerce version 3.80, 3.90, 4.00, 4.10 & 4.20 has been specifically developed to get your shop into your Google Merchant account.
This easy-to-install plugin enables you to easily generate and manage an entire shopping feed - without omissions or frequent errors.
What does nopCommerce Google Shopping Feed plugin exactly do? 
Seurata's Google Shopping plugin allows you to create a real-time product feed to Google Merchant Center, a prerequisite for setting up Google Shopping Ads. This Google Shopping feed generator packs a lot of versatility with convenience. You can easily choose which products to publish or exclude, what information to supply or customize and, adhere to Google policies and requirements. 
What makes  Google Shopping Feed plugin unique? 
Seamlessly connect with your nopCommerce platform. With ease add your Merchant Id and integrate your Google Account.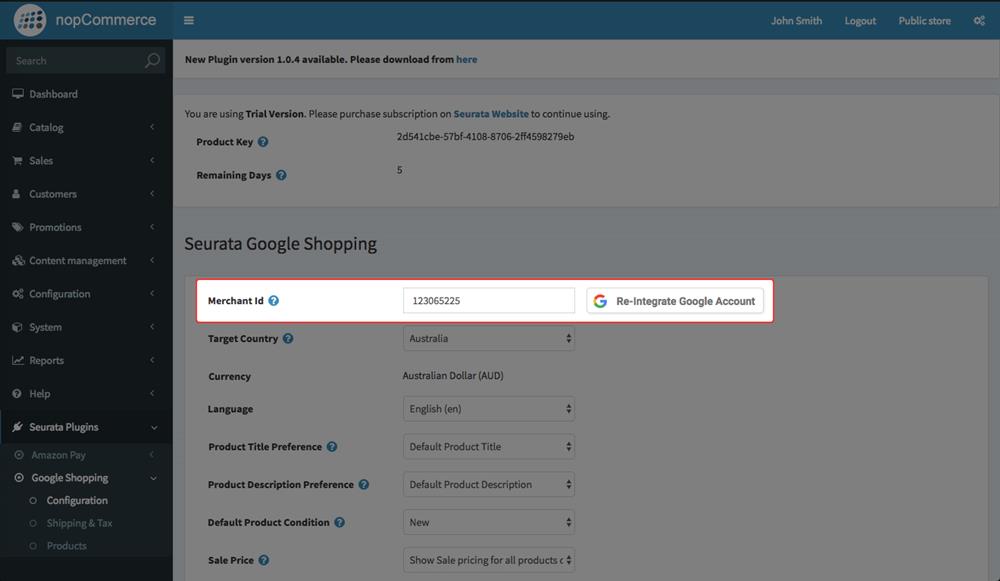 Publish in bulk or individually. And selectively prevent products from synch temporarily or delete from the feed permanently.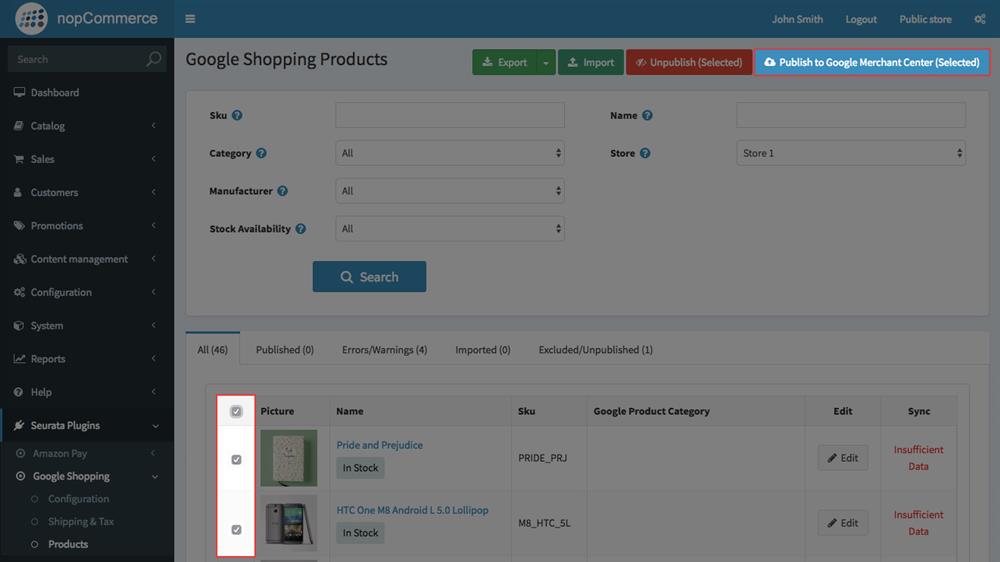 Option to customize product variants in the feed and apart from the main product. Each product variant may be published separately.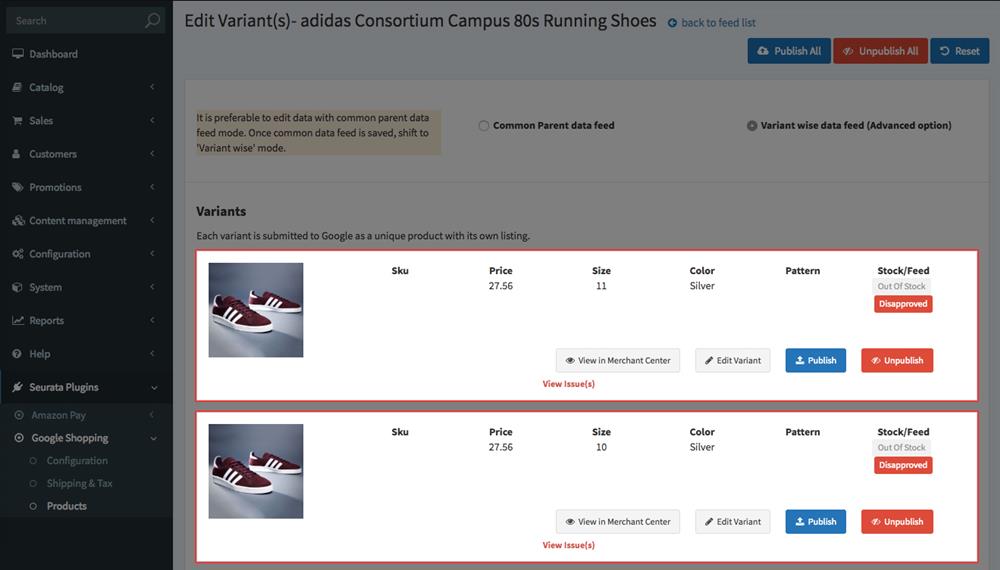 Customize everything from Product Titles, Description to variant information along with other fields.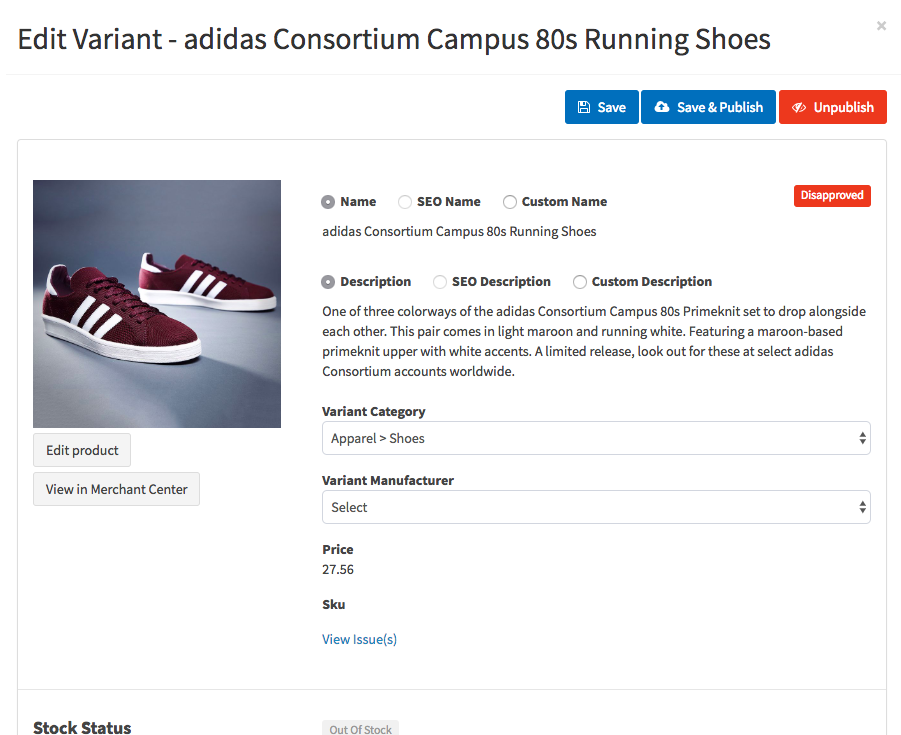 Multi-store support system.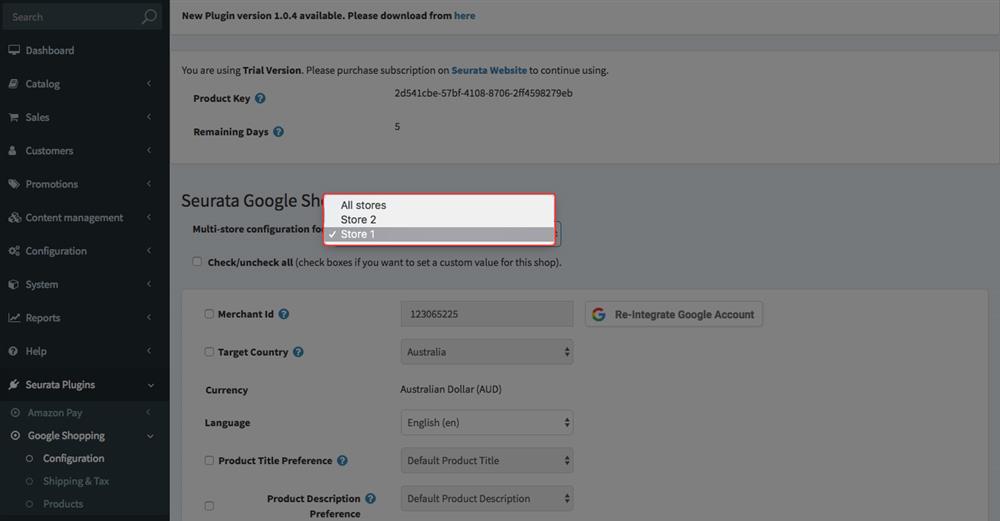 Edit in bulk with Import/Export feature using excel.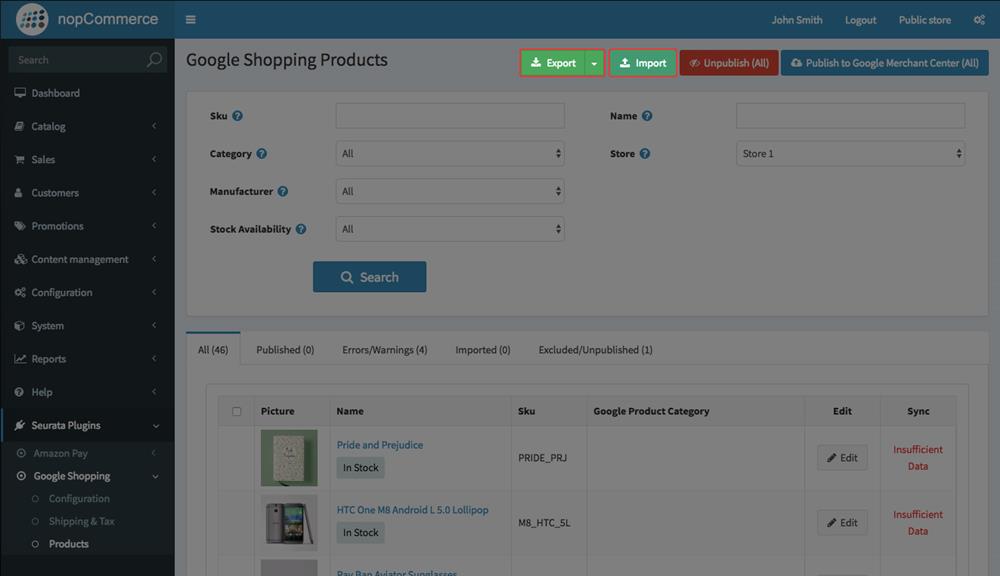 Numerous built-in validations as per Google's policies apart from relevant, contextual links to Google Merchant Center.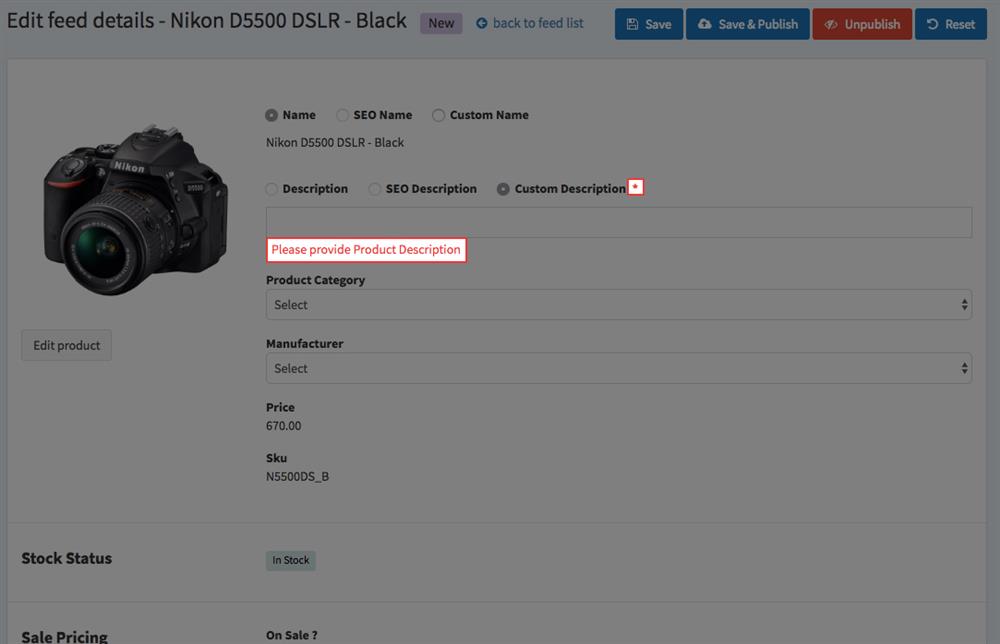 14 Days Free Trial!
Get a free trial for 14 days and enjoy fully automated feed containing all your product information in the correct format for Google to read straight in.
Note: - In case you have customized the base code then please feel free to contact us for installation and customization.